JU MC Medical Library, according to licence terms, offers remote access services to the members of JU MC staff, faculty and students of all levels.
Access conditions:
1. You have to be a member of the Jagiellonian University Medical College faculty, staff, a student or researcher from another university who collaborates with JU MC researchers under a civil law contract.
2. You should send a request for remote access to eResources offered by the Medical Library to wypozyczenia@cm-uj.krakow.pl. This message should include the number of your library card and should be sent from @uj.edu.pl or @cm-uj.krakow.pl e-mail domain.
3. CM JU employees interested in remote access and not having an library account are requested to complete the registration form. Please remember to provide your business e-mail address (with @uj.edu.pl or @cm-uj.krakow.pl) and click on all consents.
4. In response, you will receive a login and password for electronic resources. Access to the Library's electronic collections via the HAN system is possible only after logging in.
LOG IN TO HAN 
1. Step one, you have to go to the Medical Library website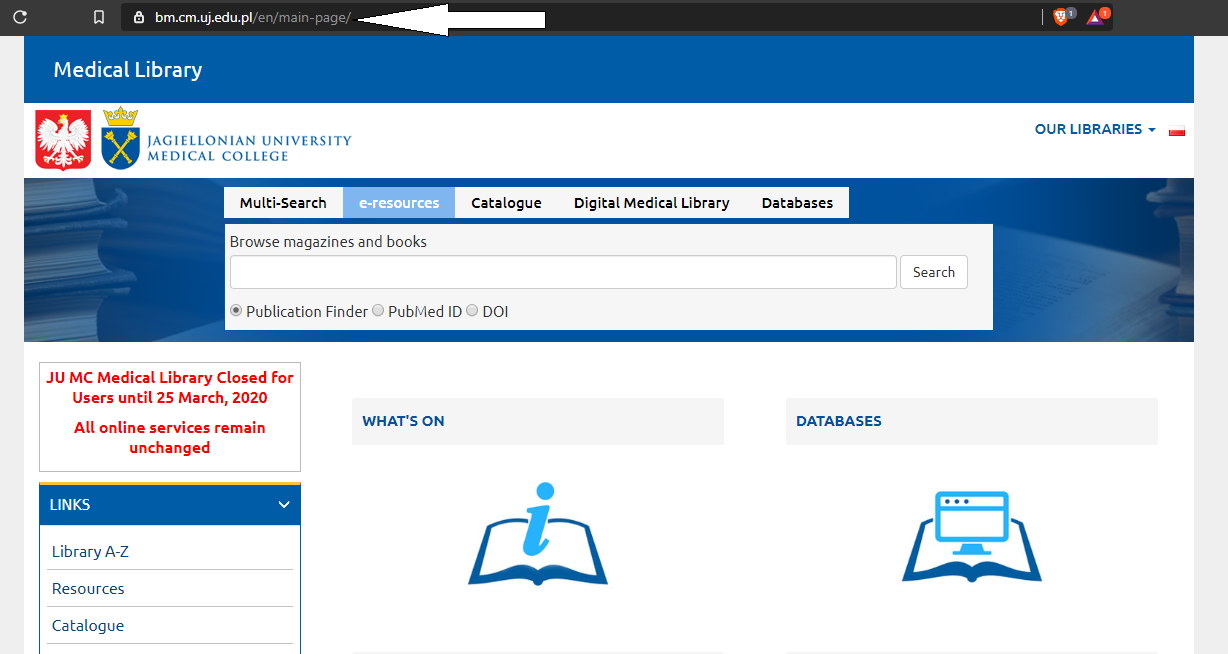 2. Step two, you have to choose a tab "Databases"

3. Step three, you have to choose one of the databases from the list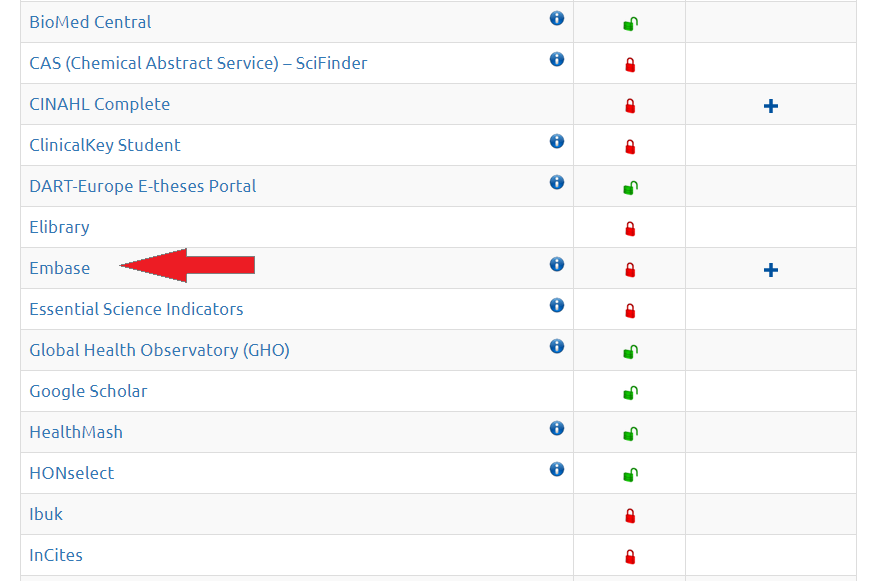 4. Step four, you will be redirected to the login page and then you have to put login and password received in the email from "wypozyczenia@cm-uj.krakow.pl" and press LOGIN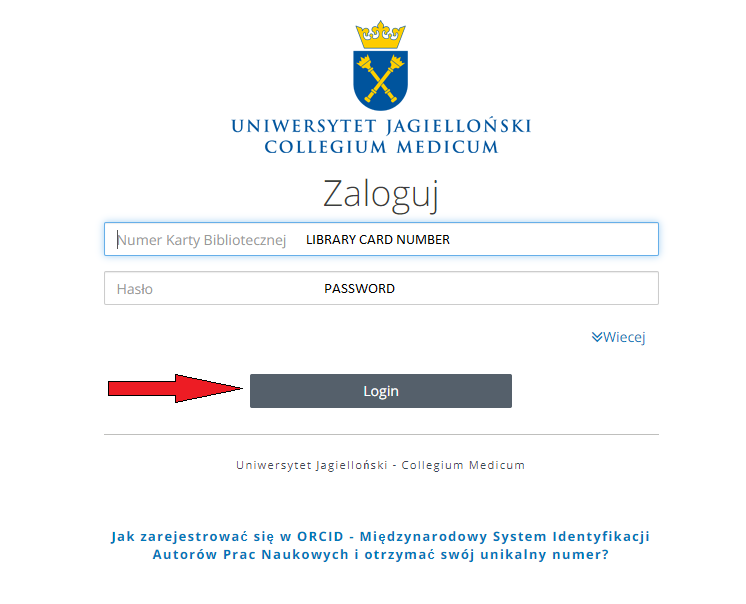 5. Step five, after successful login you will be redirected to a choosed database page and you can use it with full access

In case of any further questions, please email to wypozyczenia@cm-uj.krakow.pl